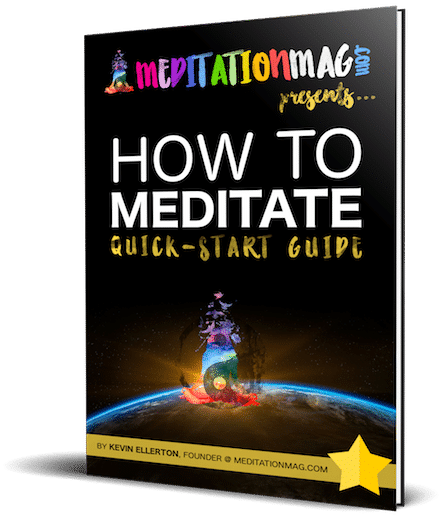 Life can be really painful sometimes.
The Buddha's first noble truth is "Dukkha" — which, roughly translated, means "everything is garbage."
There's anxiety, there's depression, there's discomfort, there's stress… there's loneliness, heartache, sickness and death. Oy vey!
But see, this is exactly why meditation was invented. This is why meditation has been practiced by millions of people, for over 3500 years. Because life isn't always a bunch of rainbows and butterflies. And even when it is, your scumbag brain won't always allow you to enjoy it.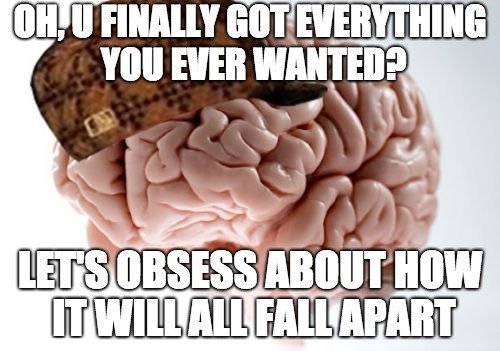 Meditation won't stop you from dying — or from having heartache, anxiety, depression, and loneliness, for that matter — but it will allow you to form a new relationship with life. Instead of being a victim of the stupid garbage that life tends to throw at you, you'll become an amused, curious, and fascinated observer. To put it simply, you'll be a happier, healthier, more well-adjusted human being.
This is a simple 10-page QuickStart Guide on how you can begin a meditation practice from the comfort of your own home, in as little as 10 minutes per day.
You'll learn:
Four postures for beginner, intermediate, and advanced meditators.

What to do with your body: back, hands, eyes, and legs.
What to do with your mind while you meditate.
What to focus on & how hard to concentrate.
What to do when you get distracted.
How to practice equanimity.
How long to meditate.
Where & when to meditate.
Breathing meditation.
Body-scan meditation.
Shikantaza meditation.
Om meditation.
And more.
It is our hope that this eBook will give you a solid basis upon which you can build a lifelong meditation practice.
How do I get the eBook & what happens next?
To get the free eBook, all you have to do is subscribe to the MeditationMag mailing list below. We'll send a download link to your email address. It's that easy!
You'll also get occasional emails from us, with more information, tips, and helpful hints for building your meditation practice.
You can unsubscribe at any time, and we never share your email address with anyone. It means a lot to us that you're subscribing to MeditationMag, and we'll only ever provide you with information that we think will help you live a happier life 🙂