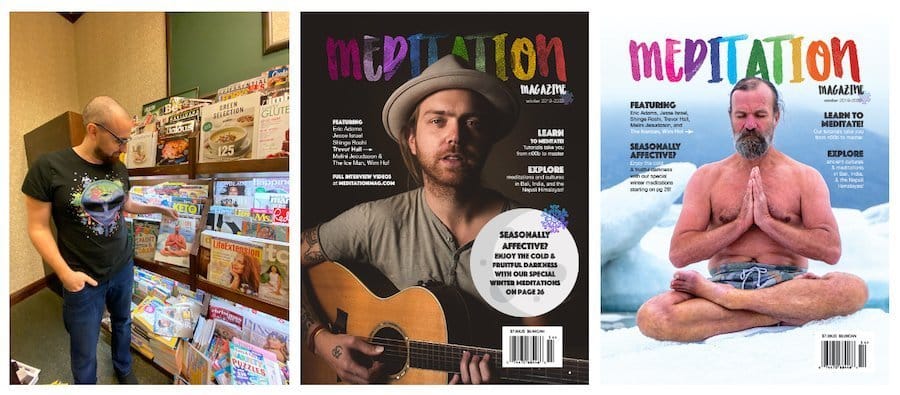 To get Meditation Magazine delivered straight to your door, click the giant SUBSCRIBE button below!
TO BUY A SINGLE ISSUE: If you're only interested in one particular issue, you can purchase a copy in our gift shop.
COVID19 UPDATE: When we released our first national issue, our plan was to release quarterly, with the seasons (solstices and equinoxes). Due to interruptions from COVID19 economic fallout, we will need to release new issues biannually instead (on the summer & winter solstices) for the time being. We are lowering the price of yearly subscription to $15, to reflect this change in frequency. Anyone who has already paid for a quarterly subscription will be grandfathered in for two years of the biannual publication.